Holiday apartments in Brixen: Where your holiday dreams come true.
You'll feel so free here.
At the heart of city life, but with your own, peaceful hideaway. The most important shops and sights just around the corner and yet still just a stone's throw away from the mountains and forests: My holiday apartments in Brixen promise an all-round relaxing getaway between city and mountain. There are apartments for everyone: holiday-makers, business travellers, families, couples. Plan your days exactly as you wish: Stroll through the picturesque lanes of Brixen or retreat to your holiday home with your loved ones. Here at the heart of South Tyrol, you'll find the finest cuisine and varied cultural delights, Alpine flair, and Mediterranean nonchalance. My apartments in Brixen will enchant you with their high-quality, comfortable furnishings and offer everything you could wish for on your feel-good family holiday, couple's getaway, or solo escape.
THERE FOR YOU AROUND THE CLOCK
And I really mean that. Because it's the service and guest care that make the apartments of Booking Bressanone so special. I'm your host, Silvia. You can see my personal touch in each holiday apartment: I come from Brixen and love it so wholeheartedly that I want to make it as easy for you to experience as possible. I've designed all the apartments myself, selected the furniture with loving attention to detail, and also got hands-on with the renovation work. Experience Brixen through my eyes! If you have any questions or requests, I'm available over the phone and online (almost) 24 hours a day – just call or send me a WhatsApp message! Nevertheless, the apartments offer you pure holiday freedom and flexibility. What does that mean? You can arrive from 3 p.m., whenever is best for you, access your apartment directly without having to wait, spend a holiday just as you like, and then leave again well rested and revitalised. Sounds relaxing? It is, I promise!
Let me guide you through the apartments.
"Take rest; a field that has rested gives a bountiful crop."
Holiday apartments in Brixen:
you can do everything, but don't have to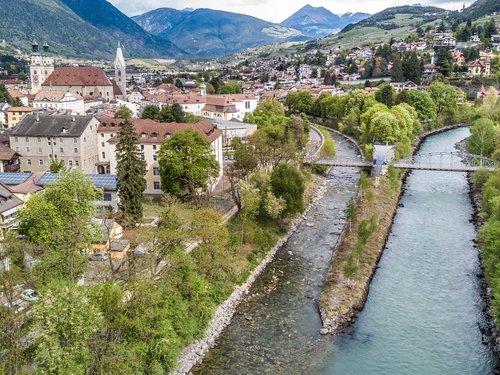 City flair with a mountain backdrop
Enjoy all the advantages of city life, experience adventure in the Dolomites, and discover relaxation in your apartment in Brixen.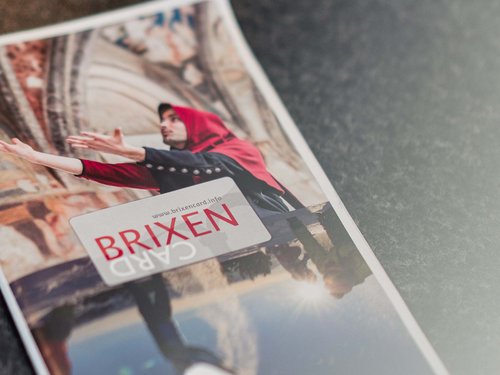 Your personal ticket to a world full of free attractions and advantages is included in the booking rate of my holiday apartments in Brixen.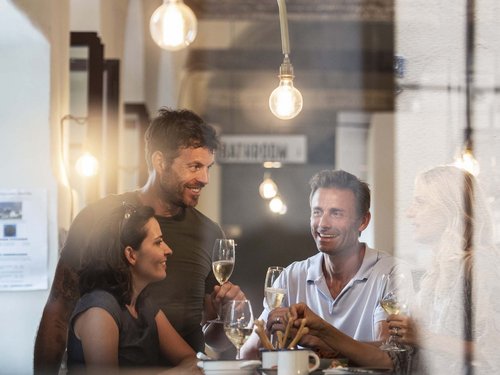 You won't find your apartment in Brixen with better conditions on any platform – look forward to a holiday between city and mountain for the absolute best price.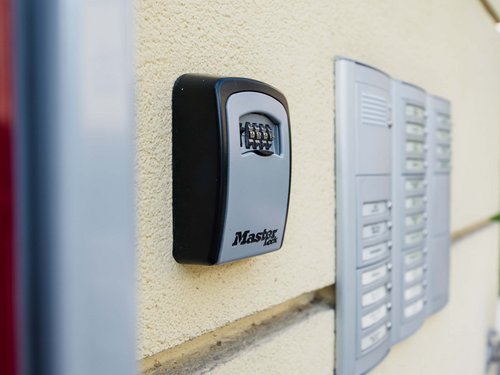 Your privacy is especially important to me. And that begins as soon as self-check-in – waiting in line is a thing of the past. In my accommodation in Brixen, you arrive and feel right at home.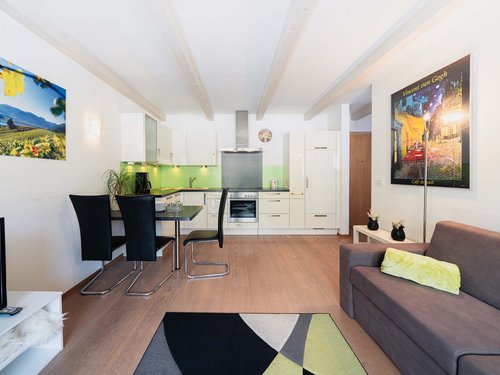 The highest standards of hygiene
My apartments are meticulously cleaned before your stay. Your health and safety are my top priority.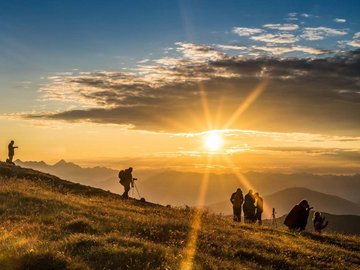 The year Brixen was first mentioned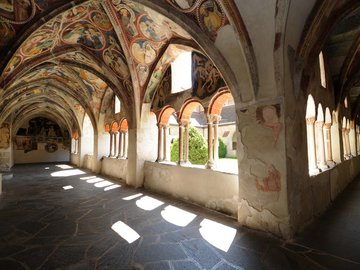 degree city and mountain experience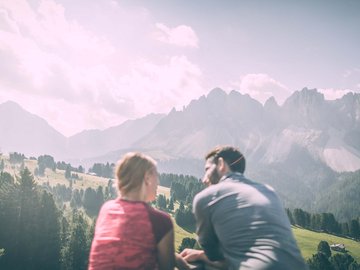 Dolomites UNESCO World Heritage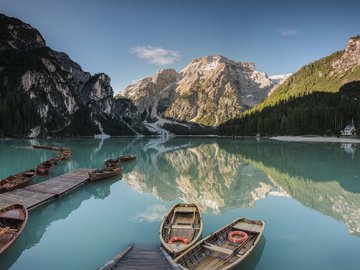 My Brixen tips: perfect for adventurers and nature lovers …
My holiday apartments in Brixen and surroundings are your perfect hideaway to discover South Tyrol with all your senses. Entirely at your own pace, according to your wishes, with no rules or musts. Alpine winters invite you to carve down the pistes of Plose, Brixen's local mountain, plod enjoyably through the glorious white expanses, or simply let your gaze drift over the sugar-dusted mountain giants while sipping a cup of hot chocolate on your covered balcony. I personally love combining all these highlights. The Mediterranean summer tempts you with refreshing dips in countless mountain lakes or the Acquarena fun pool (just 150 metres away from Villa Floris), unforgettable hiking adventures on millennia-old rock giants, and a whole host of action for adventurous spirits. In autumn, you can enjoy South Tyrol's so-called "fifth season" during a traditional "Törggelen" culinary experience, and in spring, the apple blossoms put on a colourful show. When you spend your holidays in my holiday apartments in Brixen, you can do whatever takes your fancy when you get up in the morning. If you'd like tailored tips for your free time, I'm always here to help you. Look forward to South Tyrolean hospitality and an unforgettable break at my holiday apartments in Brixen!
… and for fans of the finer side of life!
Are your holidays in South Tyrol more about taking it easy? Not scaling mountain peaks, but approaching your day at a more leisurely pace? Then you'll love being able to simply sit back and enjoy the moment in my holiday apartments in Brixen. Put your feet up, prepare yourself a steaming-hot cup of tea or a refreshing drink in your combined kitchen and living room, and let the peace work its magic.